We're on day 3 of rain here in Central NC. It's left over from Tropical Storm Fay which drenched Florida last week. Today, we had tornadoes added to the fun! We were under a watch for a while this afternoon, but fortunately had nothing happen here. Nothing except rain, that is!
We have a creek in our back yard, about 50 yards from the house and 5 feet down in a ravine. It usually moves along at a slow trickle. But when we get rain like this, it runs down our street (we're at the bottom of a hill) and overflows the banks of the creek. I would say at least 60% of our back yard was underwater... and that's pretty significant because we have an acre and a half of land back there! I let my two older boys put on their boots and walk out there with me, but the water was WAY over the top of their boots! Here are some of our funny pictures from tromping through the flood: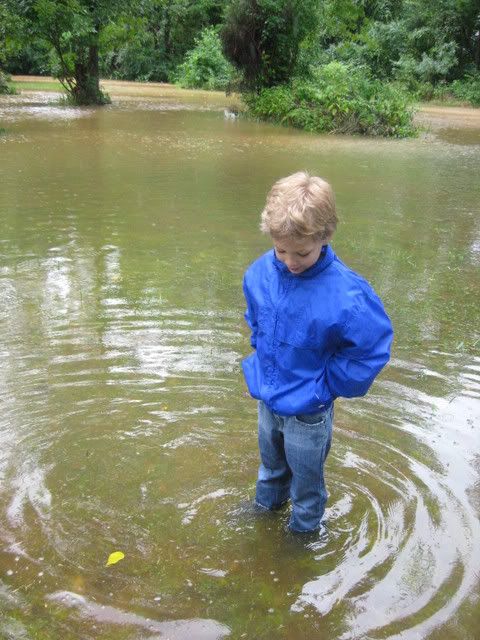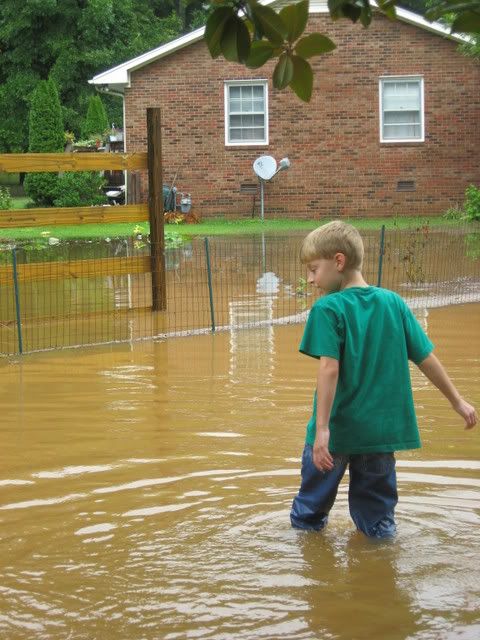 And this one was really insane... this is in front of our neighbors fence:
They really were standing on their feet- I promise!- in about 30 inches of water!